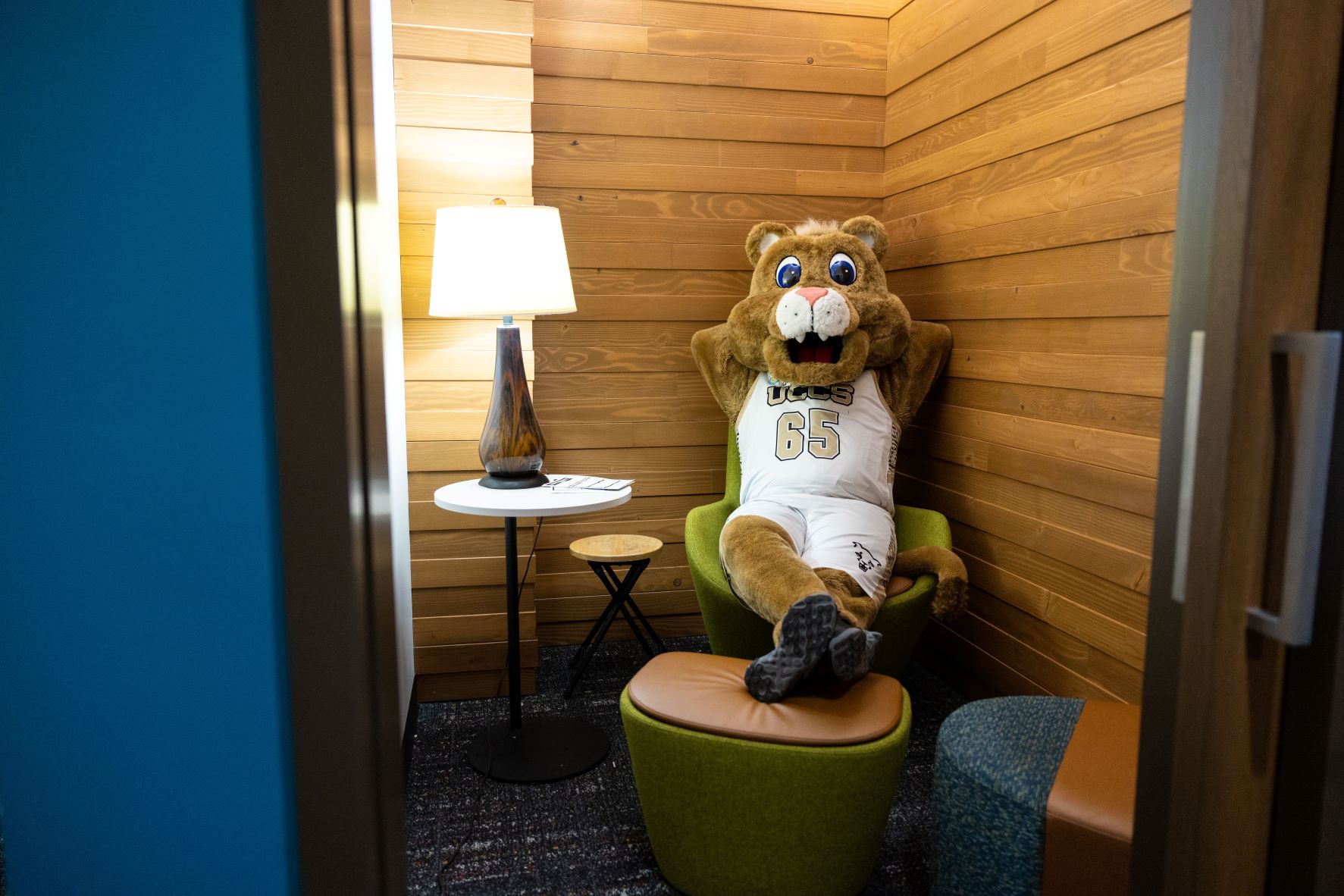 UCCS offers three reflection rooms in the University Center for the campus community. These rooms are great for individuals and groups practicing reflection or needing space for holistic wellness practices. The rooms were advocated for by students to provide a calm and more private space intentionally designed for wellness expressions. We aim to provide and create inclusive spaces for all UCCS students, staff, and faculty.
Visit the third level of the Kraemer Family Library, room 315, for a group reflection room. You can find this room on the east side of the library above the coffee shop in the University Center. This room provides large rugs, yoga mats, seating, warm lighting, wellness wheel prompts, and resources to engage in group reflection. Directional signage to literature on self-reflection, spirituality, wellbeing, and religion can also be found in the space for those looking for guidance.
The additional two spaces can be found in the MOSAIC and LGBTQ+ Resource Center (University Center room 110). The UCCS community can use each of the three rooms for up to one hour at a time and don't need to reserve the rooms.
If a reservation is requested, please contact MOSAIC@uccs.edu , (719) 255 – 3040, or visit director Hadley in UC 110.