Kanecia Cooks (she, her, hers)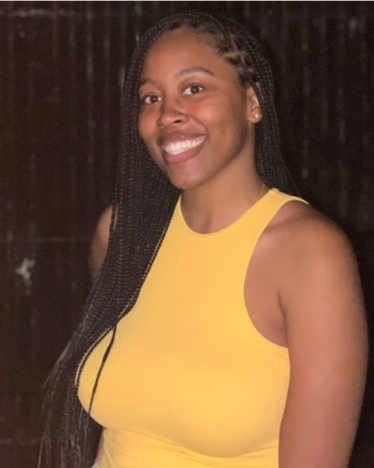 Kanecia Cooks (she, her, hers)
Graduate Assistant for Student Access
MOSAIC and LGBTQ+ Resource Center
1420 Austin Bluffs Parkway
University Center, Room 110
Colorado Springs, CO. 80918

Students are welcome to schedule meetings via email or in person.
Staff, faculty, and community members are welcome to schedule meetings via email.
About Kanecia Cooks
My name is Kanecia Cooks, and I am a graduate student in the health promotion program. I am originally from Colorado Springs, and I have lived here my whole life. I studied nutrition at the University of Northern Colorado in Greeley, Colorado and received my bachelor's degree in May of 2020. In my free time, I enjoy reading, shopping, and spending time with family and friends. I am very excited to be on the MOSAIC and LGBTQ+ Resource Center team as the graduate assistant, and I hope that my passion for equitable health and wellness will allow me to serve as an asset and bring greater support for marginalized populations to the UCCS campus!